Welcome
You have reached the home of Devon Dumplings Cricket. We have been playing for over a hundred years, here in Devon and occasionally further afield when on tour in Oxford, Kent and Sussex. We offer the opportunity for cricketers of all ages and sizes to play social midweek cricket at a good standard, away from the hurly-burly of competitive Leagues. We host many good national touring sides, a few from overseas, along with a variety of traditional fixtures against clubs in Devon. We aim to make use of the wide range of attractive venues that Devon can offer, scattered all around this large County.
If you are interested in playing for us or in a fixture against, please make contact. Details on the Contact menu.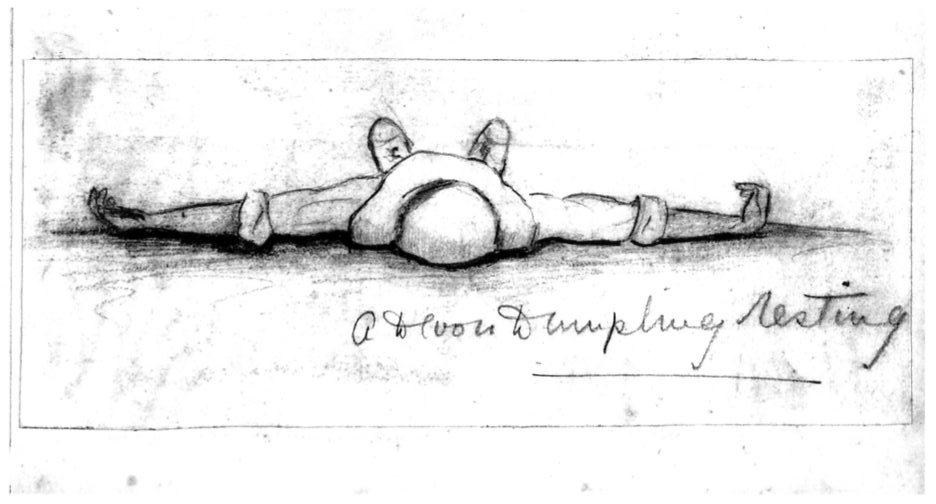 England in India
Hope you are all enjoying the early morning excitement on Channel 4 even if the commentary does benefit from the mute button.
And the shortest Test in living memory! No doubt Modi is delighted to have his name suddenly associated with a disaster area. The clue is if you look at the Google map images of it. It was all clearly finished in a great hurry.
Can they remedy it by 4th March. Can England pick the right team at last?
All will be revealed.

All has been revealed. At least they made it to Day 3.
A pair of openers needed. And perhaps less deference to outstanding but aging pacemen. Bess can only get better. It will be a more damning comment if England beat India in the T20 series.


TV coverage moves to Sky Sports on Friday 12th at 12.30pm, though Cricinfo suggests it starts at 1.30pm.
Brigadier John Pomeroy Randle OBE MC
b.17 October 1921 d. 14 December 2020


John Randle served as Hon. Secretary for Devon Dumplings from 1986 -93. He represented that strong link with the Devonshire Regiment that had always been woven into the Club's fabric.
He can be seen in a team photograph taken at Knightshayes in 1990 along with his dog Larwood .
Even when in his nineties he would occasionally turn up to watch the Club play.
After standing down he had always remained a Patron right up until his death in December, when in his 100th year.
His earlier career in the military was described by him in oral contributions he made for the Imperial War Museum
An obituary appeared in the Times on 1st January 2021
His passing severs a last link to a very different era.
Old and New
It was with great regret that we learnt of the early retirement of a longstanding playing member, when Bernie Wilson played his last game this year.
However there has been a touching postscript in the form of a paeon from one of our [then] youngest members. It was at the end of the 2013 season when a diminutive Tom Lammonby marched out with Dumplings on 35-6. He scored a ferocious 71. So, now that he is featuring regularly in the Somerset lineup, it was pleasing that he holds Bernie in such high esteem.
You can find full details here

https://www.somersetcountycc.co.uk/news/first-xi/toms-trickiest-opponent-bernie-wilson/
2021 Fixtures
Now that the days are starting to lengthen, I am informed that the Fixture List for 2021 is looking healthy and promising.
Almost all are already sorted or on the brink, including three days in Oxford, and several more more in the pipeline. Those against the Australian and International sides, have fallen by the way but others have come to take their place.
Most games now have a complement of officials. What is needed are offers to play. Please turn to the Fixtures page and consider when and where you fancy turning out and get in touch with the Match Manager. Their details are all on the Contacts page.

So just stay safe and keep healthy and remember where you stored your kit.
Marnus Labuschagne
The former Dumpling retains his place in the full Australian squad due to play India this December.
He has become a bright shining light in the Austral firmament, very much in the footsteps of Smith. Looked rightly anguished a being caught out on 91 in Sydney.
There are five uncapped players alongside old favourites such as David Warner, Steve Smith and Nathan Lyon.
This is developing into a fierce contest between evenly-matched teams. Shame about all the rain.
India probably happy to draw the series.
Devon Dumplings Jubilee Book 1902-1952
If anyone would like a copy of this privately printed collection of pieces about the first fifty years of the Club, there is one available via a cricketing colleague who formerly played for Frogs. Price is £5.00. Contact me for details.
Paul Berman