Welcome
You have reached the home of Devon Dumplings Cricket. We have been playing for over a hundred years, here in Devon and occasionally further afield when on tour in Oxford, Kent and Sussex. We offer the opportunity for cricketers of all ages and sizes to play social midweek cricket at a good standard, away from the hurly-burly of competitive Leagues. We host many good national touring sides, a few from overseas, along with a variety of traditional fixtures against clubs in Devon. We aim to make use of the wide range of attractive venues that Devon can offer, scattered all around this large County.
If you are interested in playing for us or in a fixture against, please make contact. Details on the Contact menu.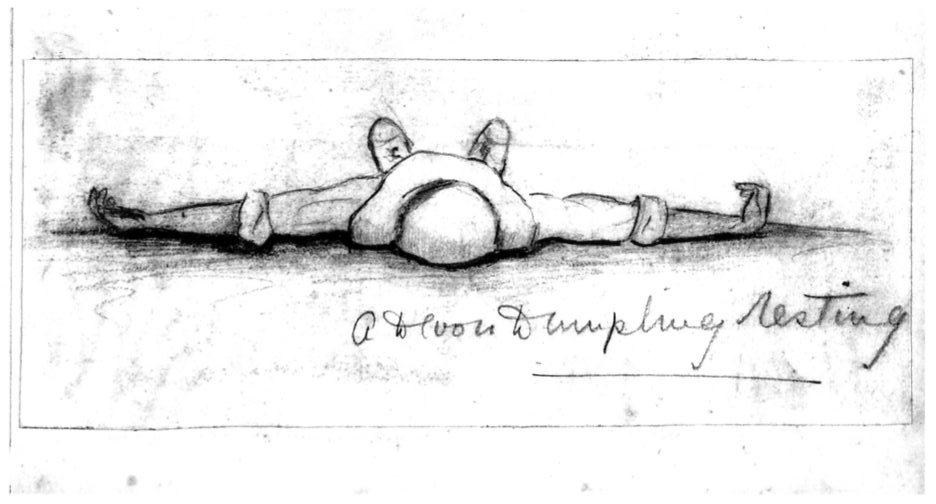 Winning streak continues
This is proving to be a highly successful season so far for Dumplings.
Monday saw yet another emphatic victory against old adveraries Free Foresters. They always come with a strong team but skilful captaincy by Harry Kandampully and consistent batting performances combined to overcome them.
Richard Pyle's team on Monday 25th, can expect an equally hard contest with Arden Taverners when they play at Shobrooke Park.
Mark Gribble selected for England
Congratulations to Mark on being selected for the England over-50s squad to play India at Loughborough on Tuesday 5th July.
Mark and his offspring have been enthusiastic contributors to Dumplings teams for some time now and it is heartening to think that his success as Captain of the Devon 50s has brought him to the attention of the England selectors.
Devon was the only Minor County to progess to the semi-finals in last year's National competition.
All fellow Dumplings wish him well for next week's game.
Winning streak continues
A sunny day at the County Ground saw President Dominic Tuohey lead the Club to a third successive win against new opponents Tenterden CC. They were in Devon on a tour from their native Kent.
Perhaps more significant was the awarding of caps to Junior members This was made possible following a bequest from the late Peter Spencer. His memory as the Club's historian will live on in the minds of all the youngsters who wear the Three Shades of Green on the cricket field.
A further part of the bequest will also be used to provide Juniors paying their annual subscription with a Club shirt.
First Game of the Season Exmouth April 21st
A novelty this year is that we played a Devon Seniors team at Exmouth as an aperitif, rather than Exeter School. It is a reflection on the Club's wide demographic that we can raise a suitable team for this. Of course there are quite a few of us who ride both horses.
The game was played in the best possible conditions and spirit, as befits elderly gentlemen.
In Memoriam Peter Spencer 1933-2021
He died on the 30th October at the age of 88 years and was buried yesterday,15th November at Shobrooke Church.
Peter was a member of Devon Dumplings, Somerset Stragglers, the MCC and many other clubs during his more than 60 years of playing.
He was twice awarded the Silver Dumpling, and most memorably wrote "Three Shades of Green" a comprehensive history of the Club and a most useful statistical resource.
He served as President, Keeper of the Records and also as a Committee member for many years.
His other lasting contribution to Dumplings was to induct Peter Jolliffe into the Club when playing at Shobrooke against Somerset Stragglers .
A wonderful innings indeed.
Annual Playing Report 2021
For all you stats addicts, record-breakers and avid Dumplings, you can find an analysis of this season's games under Annual Report in the Fixtures section.
After last year's curtailed season, it makes encouraging reading.
Devon Dumplings Tour to Oxford 2021
22 people came to Oxford this year as the Tour was finally able to go ahead after months of concern that the ground and its facilities might not be available. It wasn't until the 27th June that I knew that everything could go ahead so thank you everybody who came and had fun! We had 15 players, 3 officials and 4 spectator/supporters. The numbers were happily so much better than in 2019 and I hope that will remain so in 2022. I have reserved Tuesday 2ndto Thursday 4thAugust inclusive so put the dates in your Diary now. No excuses that "I didn't know the date"…


All three matches were played but rain affected the final game after Dumplings had batted. Lost one, won one and one abandoned, Rain. Some great individual performances all of which you will find in the three match reports .


My thanks to all who were involved. Cricket cannot proceed without our scorers so thank you Wendy and Derek Hardy. They both were very important in getting the Tour going at all. Wendy has been a wonder.


The players all had fun and it was great to have a father and his two sons playing together this year. Mark, Harry and Olli Gribble made a fine contribution. They also brought the rest of the family in support! Half a dozen or so camped on the grounds again and were in reasonable condition by the time the toss was made. Remarkable. Paul Berman helped me with Umpiring when he wasn't playing, so thank you for that.


My wife Judy supported me with the Tour management and life generally as in every Tour we have been on. This year for the first time, our dog Tally came with us meaning that we couldn't stay 300 yards from the ground with indoor swimming pool, spa and massage available. I promise to do better next year; our hotel was rather on the shabby side of "shabby chic"!


Finally, I want to say a huge thank you to Danny and Keile English who looked after us all so wonderfully. Danny had struggled with appalling rainy weather to get the grounds ready and Keile prepared the Pavilion for us and then fed us royally. Everybody, without exception, was delighted with how well we ate both during the day and at the two post-match BBQs. Keep well.


Now don't forget the Reports in the Fixtures section.!


Peter Jolliffe
Derek ( Dick) Downer 1930-2021
Dick Downer has recently passed away at the age of 91. When he moved back to Devon he played regularly for Dumplings in the 70s and was a more than useful medium-paced seamer. He continued to attend the Annual Dinner for many years. He remained a member right up until his death.
He is remembered fondly by those few contemporaries who survive him.

The funeral will take place at Exeter Crematorium on 3rd August 2021 at 12.30.
Old and New
It was with great regret that we learnt of the early retirement of a longstanding playing member, when Bernie Wilson played his last game this year.
However there has been a touching postscript in the form of a paeon from one of our [then] youngest members. It was at the end of the 2013 season when a diminutive Tom Lammonby marched out with Dumplings on 35-6. He scored a ferocious 71. So, now that he is featuring regularly in the Somerset lineup, it was pleasing that he holds Bernie in such high esteem.
You can find full details here

https://www.somersetcountycc.co.uk/news/first-xi/toms-trickiest-opponent-bernie-wilson/
The Season starts and the Game's afoot
The clocks have gone forward and there is space in the day for outdoor nets. Three sweater Friendlies to test us all.
Somerset have Middlesex in sight for an early win at Lord's and Headingley is seasonal in a Northern way.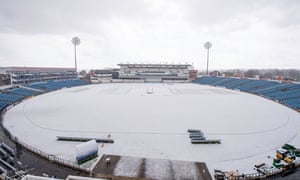 If you turn to the Fixture list you will see that it is almost complete and that the Match Managerts are in place.
All that is missing are the teamplayers .
Check your diary and get in touch with the Match Manager. Their details are all on the Contacts page.
So just stay safe,keep healthy and ensure your kit is in order.